Hey guys,
I received a nice little portable USB power source today, thanks to duran97 for pointing me to the device, and made the proxmark3 and antennas (125khz + 13.56mhz) in a nice little portable setup.
It's about the width, length and height of an Altoids tin can, just a little bit wider.
I wrapped the proxmark3 in a protective baseball card cover, similar to my Ken Griffey Jr. card. That will be worth something someday...it will help me afford the proxmark8 when I'm older. I cut holes out of the card so that the proxmark3 would fit in nicely, allow the JTAG connector out, allow the relay to breathe, and allow the button to be easily pressed. Everything else is covered nicely. Two holes for what look like capacitors, as well.
I then use another card holder with a hirose USB cable as both my HF and LF antenna. I use the black/green cables as HF and I connected the LF antenna (purchased from proxmark3.com) to the other two wires. I then fit it in the baseball card holder (had to cut a hole into the card to fit it all in, then taped it all up). Taped up the entire thing with electric tape to get some symmetry and superglued some of the wires on the inside so they don't move around. It's very thin and also a small form factor, about the width and length of an Altoids tin.
The battery is a lithium ion battery with a USB output up to 700ma. Only $20, available from http://www.radioshack.com/product/index … ab=summary
Here are some photos -- you will see an Altoids can for comparison
Here is everything (antenna on bottom, battery in middle, pm3 on top)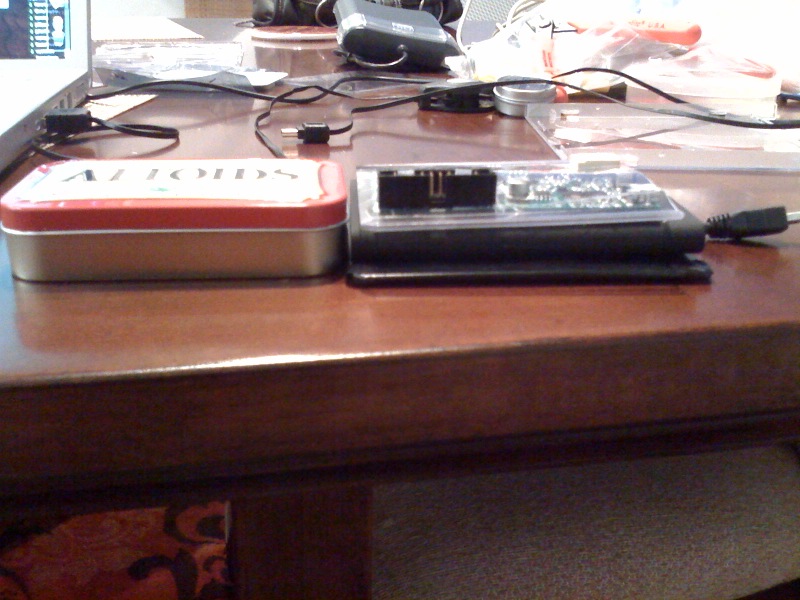 My man Ken!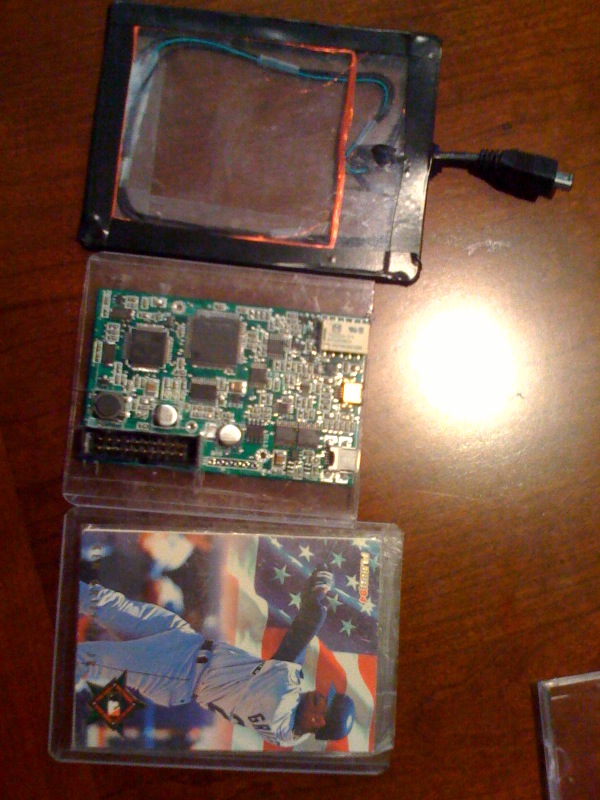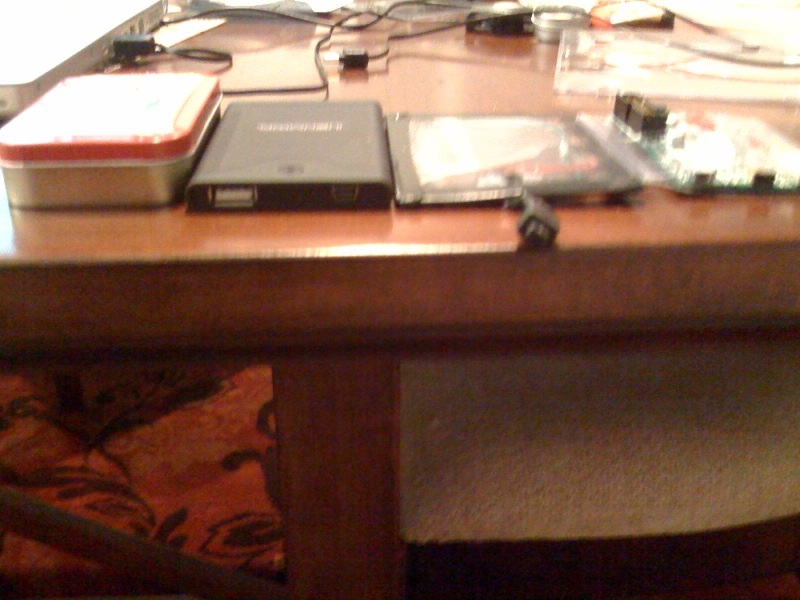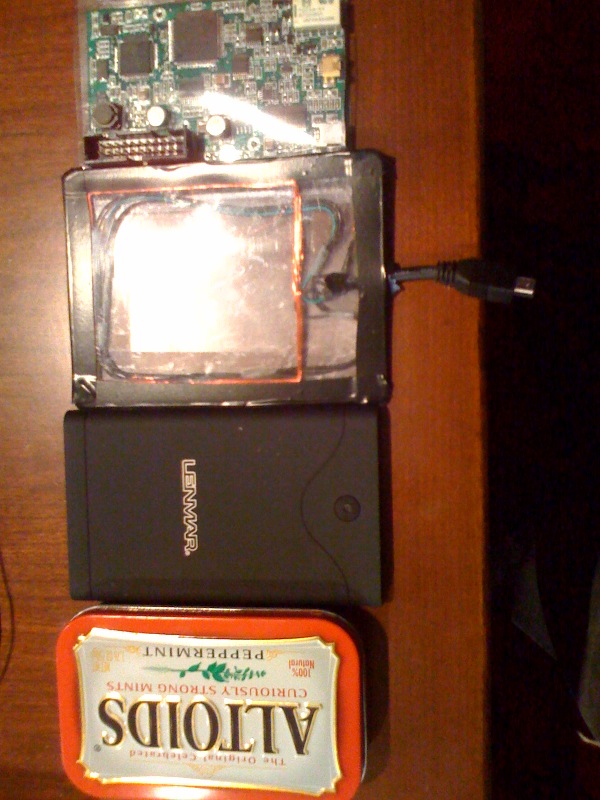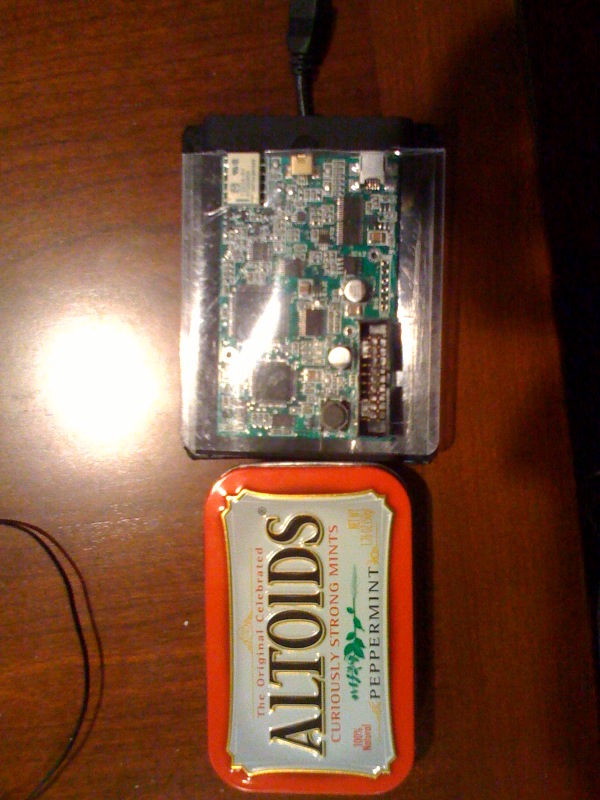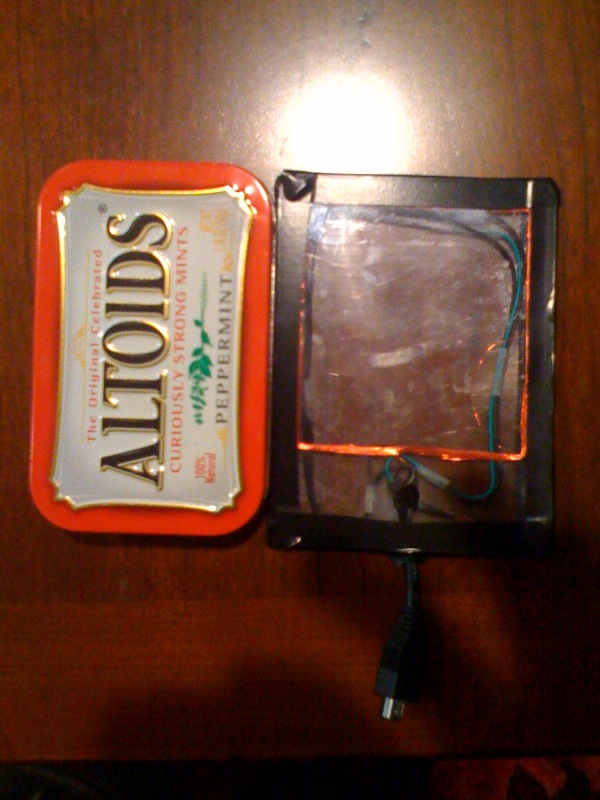 Last edited by samy (2009-07-12 09:56:15)